Wednesday 22nd of May 2019
Статистика
•Пользователи• : 4330
•Статьи• : 55
•Просмотры материалов• : 603116

Коллектив Ноосферная Арт Волна
Людмила Путерброт (Лос-Анжелес) – координатор проекта "Ноосферная Арт Волна",
врач-информотерапевт, получающая и применяющая свои знания путем целевого контакта с Космосом. Академик Международной Академии энергоинформационных наук, действительный член Международной Академии проскопических наук, специалист традиционной народной медицины. Награждена знаком «Элита» и мастер – «Золотые руки России»,  эксперт российской ассоциации «Экологии непознанного», участник международных конференций по изучению тонких экологических взаимодействий и энергоинформационному обмену в природе, исследователь влияния космических и биосферных факторов на природу человека.
Анна Бородина - космохилер http://cosmomatrix.ru/
Влаиль Петрорвич Казначеев - Академик РАМН, Президент Международной Славянской академии наук,Образования, искусств и культуры (Западно-Сибирское отделение)
Евгений Цветков
Писатель, живописец, журналист, ученый. Кандидат физико-математических наук. Автор книги "Музыкальная астрология" и нескольких десятков статей по различным направлениям твердой и жидкой геофизики.
http://eptsvetkov.narod.ru/
http://dream-time.ru/


Олег Викторович Никанкин — музыкант, исследователь. Автор книги "Введение в астромузыку". Изучая феномен, Гармонии Сфер  с математической точки зрения, преобразует фрактальные соотношения, золотое сечение в различные выразительные средства музыкального языка. Это позволяет например по-новому отображать такие природные явления, как движение планет в Солнечной системе («Полиметрия»). Занимался изучением комплекса — "Аркаим" на Урале


ПОБЕРЕЖНАЯ ГАЛИНА ИОНОВНА
Доктор искусствоведения, профессор, музыкотерапевт, астропсихолог, организатор и руководитель центра арт-терапии и психодиагностики (Киев). Окончила Киевскую консерваторию им. П.И.Чайковского, аспирантуру Ленинградской консерватории им.Н.А.Римского-Корсакова. Автор более 100 научных публикаций, в том числе монографий, учебников и учебных пособий Научные труды изданы на украинском, русском, английском и польском языках. Работает в  национальном педагогическом университете имени М. П. Драгоманова на кафедре теории и истории музыки
http://www.astromir.com.ua/andrej-popravko

GENNADY I. SHIPOV

PhD, Acad
The Director of the Science Center of Physics of Vacuum.
The Vice-President of Academy of Information and Physics of Vacuum.
The Academician of the Russian Academy of Natural Sciences.
The Academician of the International Academy of Information.
The Academician of the International Academy of Biotechnologies.
The Academician of Academy of New Consciousness.
http://www.shipov.com/team_shipov.html

MARINA A. LOBOVA

M.A., Acad.
Project management, specializing in the development of world-leading technologies in the physics of vacuums and torsion fields, alternative energy sources, power transmission, transportation systems and communications. Integrating ideas through the fusion of scientific disciplines. Innovative solutions through cross-science R&D in the life sciences and nanotechnology.
http://www.shipov.com/team_lobova.html
Георгий Тертышный Кандидат технический наук, физик. Изобретатель аппаратуры на основе лазера сканирующей торсионные поля любых объектов и переводящих их в звуковые спектры.
Виктор Рубенович Микиртумов физик, изобретатель модификации аппаратуры Кирлиан позволяющий видеть сущности.  Видео о камере
Павленко Анатолий Робертович
Разработчик приборов "ФОРПОСТ-1" и "СПИНОР". Генеральный директор ООО "Спинор Интернешнл"  spinor.kiev.ua , вице-президент аэрокосмической ассоциации,  Академик Международной Академии Биоэнерготехнологий ЮНЕСКО, Кандидат технических наук -
Ольга Ивановна Коёкина - нейрофизиолог и рефлексотерапевт. Окончила Ярославский государственный медицинский институт и аспирантуру в Институте биофизики Российской академии наук. Автор 105 опубликованных научных работ и 5 изобретений. Кандидат медицинских наук. Ведущий научный сотрудник Федерального научного клинико-экспертного центра традиционных методов диагностики и лечения.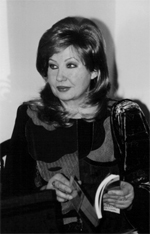 Dr. Liubov Gordina. President Noosphere Spiritual-Ecological World Assembly (NSEWA, World Assembly). Doctor of Philosophy, Ph,D. Technical Science,  Author idea and project of the Noospheric Ethical-Ecological Constitution for Mankind, Moscow, Russia.
Кмит Ярослав Михайлович ректор университета «Львовский Ставропигион»  доктор философии педагогических наук, профессор. Автор 100 научных работ, среди которых монография, учебные пособия, учебник с медицинской и биологической физики.
Романец Мирослав Петрович, старший научный сотрудник Львовского университета «Ставропигион» заведующий первым центром интегративной антропософии и ювенолпии, Украина, Львов
Гаряев Петр Петрович руководитель  Некоммерческое Партнерство Биология 21 века
Доктор биологических наук, академик , Российской академии медико-технических наук,академик Российской академии естественных наук. www.wavegenetic.ru Россия, Москва
Курик Михаил Васильевич Доктор физико-математических наук, профессор. Заведующий кафедрой молекулярной фотоэлектроники Института физики Украины. Директор Украинского института экологии человека. Автор более 300 научных работ по изучению структуры воды и влиянию на воду различных внешних полевых воздействий.
Институт Физики,  http://www.iop.kiev.ua/site/dep/dep_photoelectronic.php Украина, Киев
Петлин   Валерий   Николаевич - доктор географических наук, профессор Львовского национального университета им. И.Франко. Председатель Западного центра эниологии. Научные интересы: ландшафтно-экологическая экспертиза, закономерности пространственно-временной организации ландшафтов, биоэнергетические закономерности организации природы. Член редакционного Совета журнала. Украина, Львов.
Дорошко С.Е. экономист  Ноосферная экономика Россия
Kadyrkhan Utin ноосферная экономика руководитель портала http://pautina.kz/ Казахстан
Бинат  Сергей Герасимович президент Украинской академии целительства, академик Украинской технологической академии, доктор философии, врач народной и нетрадиционной медицины, врач-кардиолог Украина г. Киев.
Boris Petrovic. Earth Soul Scientist and Noospheric Philosopher. A digital artist, an engineer of tele-automation systems, a researcher into Tesla's "World system", Earth's magnetosphere, ionosphere and magnetic reconnection. Boris is an associate of The Serbian "Nikola Tesla" Society in Belgrade, Serbia and a researcher at The Institute of New Cosmology and the Science of Time. Serbia. www.hronoya.org             noosphereforum.org
http://www.scribd.com/doc/45800394/Visions-of-the-Noosphere
http://www.scribd.com/doc/65768280/NOOSPHERE-BRAZIL-TESLA-OZONE-CENTER
http://www.scribd.com/doc/53467910/Boris-Petrovic-SOPHIA-On-Science-and-Spirituality
noosphereforum.org
facebook.com/hronoya
facebook.com/noosphere
n01a.org
global-revolution.org
hronoya.org
БЕЛЯЕВ МИХАИЛ ИВАНОВИЧ профессор, доктор философии, доктор экономики, действительный член Общественной Академия Национальной Безопасности,  действительный член Международной Общественной Академии Экологической Безопасности и Природопользования автор Единой науки - Милогия Россия, Москва
Мария Чумарна. Известная львовская поэтесса, член Национального союза писателей Украины. Основательница авторской украинознавчей школы. Специалист по сакральной символике разных народов. Автор  книги "Код украинской вышивки" в которой показана связь украинский вышивок с знаками индейцев Майя, расшифровано их значение и влияние на энергетику человека. Видео Духовная сенергия как основа древней культуры.
MARYSOL GONZALEZ STERLING
Country and city of residence. MOJACAR, ALMERIA, SPAIN
Marysol Gonzalez Sterling born 10th January 1951 in Madrid, SPAIN
www.fundacion-soliris.eu/marysol.html
Marysol is an artist, painter and sculptor with much success in her twenties, http://esculturasMETAFISICAS.blogspot.com   She decided in her thirties that the most important work of art was the human being. She is always self-taught in all her research and also as a scientist
metaphysician. She has published several books in Spanish by editorial Edaf about karmic astrology and also Iching and transpersonal psychology, book that was published also by Samuel Weisser editors in USA and it is now available in www.amazon.com. It is a method to give structure to the
Individuation process of Jungian Psychology and also developed a structure to paint and interpret symbols of the soul and dream state through Mandalas. She has studied iridology and the Mayan calendar, being a founder and promoter of the 13 moon calendar movement. As well was a main organizer of the Harmonic Convergence synchronization art for peace world event with Jose
Arguelles in 1987. She founded in 1983 Planet Art Network and is still president, this has been an organization for culture of peace art events in collaboration with the UN and many townhalls and governmental organizations. She has also lectured extensively in many universities in California,
Colorado and New York City about Spanish art and artists in the 80s and has done art exhibitions and performance art in many cities in the USA and in Europe in the 70s and 80s. In 1992 and 1997 organized the reconciliation of the Spanish Crown with Her Majesty Queen Sofia and governments of the land of the Conquistadores Extremadura by coordinating a delegation of native Americans with Venerable Dhyani Ywahoo.  From 1987 to 2009 she founded and coordinated an international school of Cranio Sacral therapy and researched the reason for cranial deformations of ancient civilizations, discovering that the reason was to free the two optical nerves that are adhere to their foramina, being the only nerves that have this condition and related to what it was said in the PopolVuh Mayan
creation genesis. Also founded and is vice-president of Association of Sacro Cranial Osteopathy www.sacrocraneal.org Also organized and research with dolphins ultrasound with cranio sacral therapy and dolphin therapy in Canary Islands from 1997 to 2000. She created the software for voice analysis
BiosonicFFT and has many contacts with physicists and medical doctors all over the world in a Yahooforum Biosonic group that are interested in voice analysis and it connection and use for health diagnosis and light color and sound therapy. She has research extensively with frequencies for  health
issues and with light and prisms. She has developed a connection between Johann Goethe light theories and the Iching, developing several theories that are included in the Biosonic software for voice analysis.  She has researched with several biofeedback systems Voll electro-acupuncture, Russian Virtual Scanner and Kirlian machines, as well as Iridology. Since 2009 she is founder and president of SOLeris foundation www.fundacion-soliris.eu and has many sites with many videos and shares freely all her research knowledge to help raise human consciousness and research the change of paradigm in human evolution due to the maximum activity of the sun these next years. She is now ready to develop a software for the general public of SOUND/LIGHT therapy and diagnosis with Biosonic
techniques. www.fundacion-soliris.eu/biosonicfft.html, www.fundacion-soliris.eu/coherencia.html
www.fundacion-soliris.eu/fotonica.html and www.fundacion-soliris.eu/ondaformavoz.html Has researched with cerebral palsy and epileptic children with EEG and EKG in intensive clinic settings,
as well as biofeedback of Phi in the heart and brian. Has worked with Dan Winter systems of Phi Coherence EKG/EEG and can develop a full coherence method with voice analysis, respiration, brain and hearth coherence www.fundacion-soliris.eu/neurociencia.html .

In the year 1982 she got toxic radon radiation that appeared as Acute yeloblastic Leukemia in 2002 and she has undergone two bone marrow transplants, the last in 2006 with an bidirectional mismatch of the DNA, so now she has 100% changed blood and has done amazing recovery, not understood by medical doctors. Has 98% of LymphocytesT and a brain scan with an unknown light in the center of the brain, above the hypothalamus. She is now researching the connection of the hyoid bone to the thymus gland, and the important evolution that would be activating the relationship between the
thymus gland to the pineal gland. Studies the Mayan codex about the pineal gland and the eyes as part of our multidimensional brain and has done many videos that are in internet free for everybody. Now she is also sharing a new and revolutionary method of astrology seeing the synchronicity between
the charts of several persons in a family or group of persons and will open a new website www.sincroniasolar.com to share it as altruistically as possible with all audiences, hoping that astrology consciousness will help us understand our experiences on planet Earth and many persons will have the
revelation for their reason why they chose to live now in planet earth.
Dr Vergun is a full professor in Informational Medicine from the International Academy of Information, Communication, Control in Engineering, Nature, Society (ICCIA), Russia. He is also
-    a Graduate from the Medical Institute of Ukrainian Association of Folk Medicine (Ukraine)
-    a qualified hypno-therapeutist from the International Association of Traditional Medicine (UNESCO)
Dr Vergun has worked in Europe as a curator to a network of private clinics.
From 1993 to 2001 year has worked with Russian State, Duma (Russia's lower parliament house), as a consultant. Concurrently, he runs a busy practice in All-Russian Scientific-and-Research Center of Traditional and Folk Medicine "ENIEM" in Moscow.
In 2002 Dr. Vergun was awarded an Order of Tsiolkovski's Star by the International Academy of Information, Communication, Control in Engineering, Nature, Society (ICCIA), Russia. He was also honored by the Russian Academy of Natural Sciences (Moscow) with a degree of doctor of medical sciences and as an Academic, for scientific findings that has great meaning for the present and future of mankind. 
In 1993, Dr Vergun founded the Scientific Group "Ocean-TV", which consisted of leading Russian physicists and mathematicians. They created a unique system of exercises called "Golden Ten Exercises" which aims to solve a person's health problems and increasing their consciousness. In 1995, Dr Vergun created a harmonizing psychotropic device that can be used in a wide spectrum of applications.
He is a trainer and speaker in teaching seminars on the "Golden Ten Exercises" system in Russia and various countries, participant of many scientific conferences and TV programs; sharing his and the "Ocean-TV" group findings with a wide audience of people.
Dr Vergun is an author of two books: "The fundamental laws of existence and survival of a Human Being" (Moscow, 2000) and "The bread in a palm of coming back to life" (Saint-Petersburg, 2003) and many scientific articles on subjects of traditional and alternative medicine, object and process quality determination, global safety, and water.
Dr Vergun is a healer who has created his own healing methodology and products based on deep knowledge of acupuncture, massaging, bioenergetics and alternative healing practices.
In addition to his specialty in traditional and alternative medicine, Dr Vergun also works in the area of paranormal science. By virtue of his paranormal abilities, he is able to receive correct information about his surroundings and notice inaccuracy in formulas and postulates that mathematicians and physicists of his scientific group work on. This has enabled him to lead research groups to the discovery, understanding and embracing of true integrated physics, mathematics and subtle aspects of reality. The "Ocean-TV" group has created unique devices that are made in a form of cards: for personal use, for home and office, mobile phone, water, car, professional size. These cards contain the entire spectrum of energies represented by each one of the 200 crystal formation known to science. When you hold one of card, you have in your hand the energetic equivalent of a Life Source Generator. In a room, they resolve the discordant energies created by square corners and faulty proportions, and fill the entire space with Golden Mean vibrations, solve problem of EMR, return water to its pristine state, help cells of human body regain natural vibrations and thus solve its health problems.
Dr. Vergun regularly holds workshops in Russia and Ukraine. He is also invited to bring his knowledge to other countries: July-August 2005 in Sedona, USA (by invitation of Drunvalo Melchisedek); February 2009 Stuttgart, Germany; May 2009 London, England, etc.